The Felt Christmas Tree
Felt Christmas Tree
The Felt Christmas Tree
Felt Christmas Tree
Get your kids into the holiday spirit with our Felt Christmas Tree. The Felt Christmas Tree features easy-to-stick felt ornaments allowing your kids a safe way to express their creativity and love for the holidays!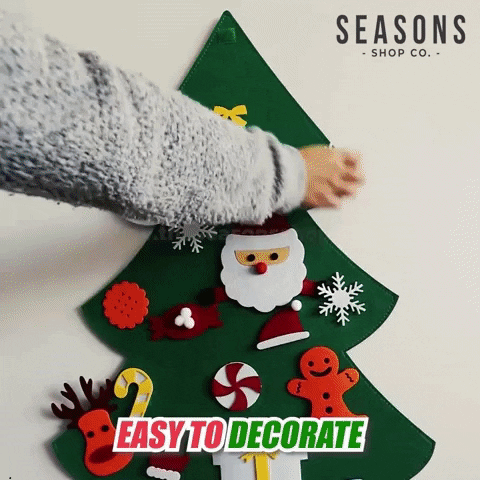 Light-weight felt, durable material, and easy to assemble.
Effortless to take down and store for future holidays. 
Vibrant and colorful felt ornaments that are safe for your little ones to place. 
Comes in two variations: The Felt Christmas Tree and The Felt Christmas Tree Cone.
Package Contents:
The Felt Christmas tree
- 1x Tree (39.3 inches x 27.1 inches)- 32 x Holiday ornaments 
 *Parent supervision required.
sl-retail.product.description.expanded-size-100-69cm-39-3-27-1in

sl-retail.product.description.weight-about-255g